A review of two books written by drummers.
As a performing musician and educator, I enjoy getting the inside scoop on the lives of artists, writers, musicians, and other creatives. I am interested in learning about group dynamics: what worked for them and what didn't. Reading "the untold story" of a group's successes, failures, longevity, or heart-rending breakup can be inspiring and instructive, and perhaps serve as a cautionary tale to musicians, young and old.
When I happened upon a notice that Chris Frantz, drummer for Talking Heads and Tom Tom Club, had written a book titled Remain In Love, I was intrigued. Although I was never a fan of either group, we did do a slightly twisted cover of a Talking Heads tune with Misfit Toys on our album Does Anybody Really Know What Time It Is?
But the main premise of the book was enchanting: Chris and the band's bass player, Tina Weymouth, had remained married – and in love – for more than forty years while living the somewhat predictable rock and roll lifestyle. As I am approaching that same marital milestone (40 years – and in love) I know how rewarding and challenging such a feat can be for anyone. Add in a little rock and roll, punk, and disco folklore, and you've got a story.
Frantz is a good writer and the book begins well with a recounting of his early years as a drummer and art school student, and meeting his future wife. But remarkable as it is that someone kept such detailed records of the travels, adventures, performances, and recording sessions of both Talking Heads and Tom Tom Club, the book bogs down as he recounts every day, stop, performance, and adventure of their tours. There are a few rock and roll tour stories, but not the kind of colorful believe-it-or-not yarns told—quite lucidly I might add—by Keith Richards in his autobiography, Life (also a fascinating read).
Chris is not one to dish the dirt. He is pretty clear about the disintegration of their relationship with David Byrne, but writes about others in the way one might in hopes of holding the door open for reconciliation and a future gig. Smart. The best quote in the book—provided by Tina—is that "the opposite of love isn't hate. The opposite of love is selfishness."
It was nice to learn that Chris affirms what many have said about Talking Heads, that the band was far greater than the sum of its parts. Chris and Tina understood this, embraced it, and carried the concept forward into their most financially successful venture, Tom Tom Club. But the real story here is not about falling in love or being in love, it's about choosing to remain in love.
Finding the right partner in life and in music is also a unifying theme of No Beethoven: An Autobiography and Chronicle of Weather Report by inimitable musician, masterful drummer Peter Erskine. It is a wide-ranging account of his life as a professional musician, husband, father, and businessman (a label that might make him bristle), covering his musical education, background, and illustrious career. Beginning with his first professional gig with Stan Kenton at the age of eighteen, his accounts of his time with Maynard Ferguson, Steps Ahead, Steely Dan, John Williams, and of course Weather Report comprise much of the story. Considerable space and care are given (as the title implies) to his relationships with fellow Weathermen Joe Zawinul, Jaco Pastorius, and Wayne Shorter.
The book takes a few detours into somewhat unrelated topics including Erskine's musical equipment choices and instrument company affiliations. Readers who like to geek out over "what kind of sticks do you use" details won't be disappointed. This only slightly disrupts the flow of the story of his journey with Weather Report, and some will enjoy the inside view of the corporate side of the music industry.
As someone who is fortunate to have performed with Mr. Erskine and other top-tier drummers such as Danny Gottlieb, Ed Shaughnessey, Matthew Wilson, Johnny Rabb, Rodrigo Villanueva, and Roy "Futureman" Wooten, I can attest to the fact that there exists a rather large gap between the top tier of drummers and the next. The feeling is palpable, a mix of comfort and terror in knowing that a musician of this caliber can make YOU sound awesome just as easily as they can make you look like a complete fool. It's like riding a motorcycle or playing Bach: lose your concentration for a split-second and you get thrown off. And yes, I have experienced being ditched by all three: bike, Bach, and bad boys of the battery.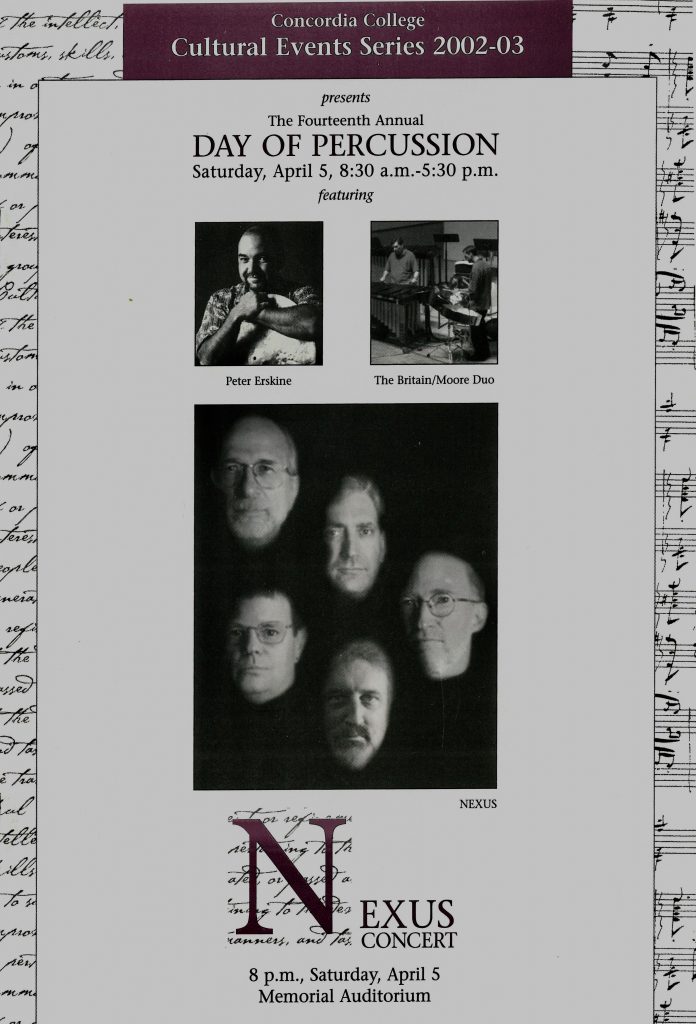 Erskine is honest and forthright in his assessment of his friends and colleagues, and doesn't throw much shade in anyone's direction. On the contrary, he spends a good deal of time saying nice things about a lot of people while fretting about leaving someone out. He is what some might call a mensch. Rather than sensationalizing the mental decline and death of his friend and fellow Reporter Jaco Pastorius, Erskine gives a respectful and loving account of their time together.
He does the same in recounting the somewhat prickly mentor/mentee relationship he experienced with Zawinul. It is enlightening that even the best-of-the-best seek approval from their mentors, only to discover that the affirmation they sought—revealed only by subtle clues and ofttimes too late—was there all along.
Mr. Erskine's informal (but not colloquial) writing style allows his personality, intellect, and humor to shine through. With more than 700 recordings to his credit—from Weather Report to La La Land—you know he has some stories to tell. He also has strong opinions about the state of contemporary music and the jazz scene. Grab some popcorn and enjoy the show.
It was Joe Zawinal who once said to him, "I ain't afraid of no Beethoven." I don't think Peter Erskine is either, nor should he be.
Both of these books offer a glimpse into the art and lives of fascinating people who have benefitted from finding and holding on to the right partner. Read on and remain in love.
Oh, and Happy Valentine's Day!
Remain in Love: Talking Heads, Tom Tom Club, Tina
Chris Frantz
St. Martin's Press
St. Martin's Publishing Group
ISBN: 9781250209221
400 Pages
2020
No Beethoven: An Autobiography and Chronicle of Weather Report
Peter Erskine
Fuzzy Music
ISBN: 978-0316194754
320 pages
2013
More music from Misfit Toys: